WEB DESIGN – HUNTSVILLE AL
ORGANIZED TO PROVIDE AN IMPACTFUL WEBSITE SOLUTION, ENABLE IT AND SUPPORT IT.
PROFESSIONAL WEB DESIGN

Professional website design team with expertise to build high-end websites that are mobile responsive and have a firm online brand and interactive strategy.  Designed to attract the right traffic for you.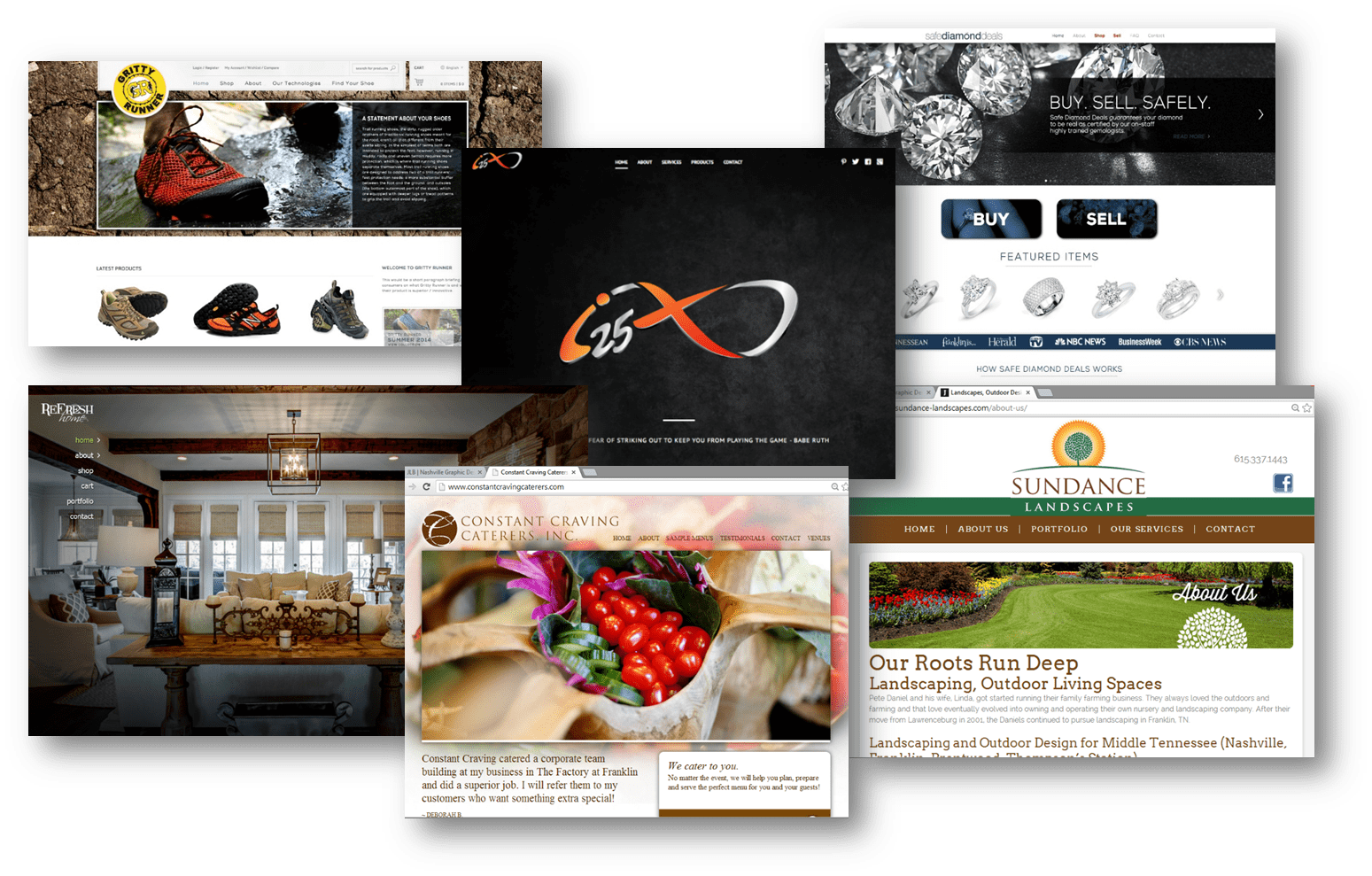 ONLINE BRAND & MARKETING EXPERTISE:

25 years of business sales and marketing expertise
20 years of operation and infrastructure support service experience
Online branding and website design focused talent
Award winning graphic and web design team
Audio and video engineering and development
Top Web development and Operations management
Locally recognized content management and web digital marketing expertise and more…
CUSTOMIZED FEATURES

Select custom website features that are included in your package to customize your site.  For example, advanced image galleries, rotating banners, video inbeds, secure login, password protection, calendar, RSS feed, file or multi-media uploads.
PERSONALIZED WEB DESIGN LOOK & FEEL

One-on-one collaboration with our custom web site design team to create an image that fits the business.  A powerful brand.
MODIFICATIONS

Ongoing and on-demand website modifications and digital marketing support.
ONLINE & DIGITAL MARKETING

Once your site is built you receive monthly marketing submissions to over 100 popular search engines, directories, social sites, mobile and GPS devices—Google™, Yahoo!®, Bing®, Facebook Places, Twitter Places, TomTom and more!  Powerful marketing options are SEO management and Adword campaigns.
Fully search engine engineered website—your website is built so that SEO can be leveraged to the fullest advantage.  Once you begin full SEO, the major search engines find and display your website first when customers are looking for your product or service.